Excerpt from More Tough Crimes
True Cases by Judges and Criminal Lawyers

From "The Scars that Never Heal," by Raymond Wyant. Narration by Bonnie Horton.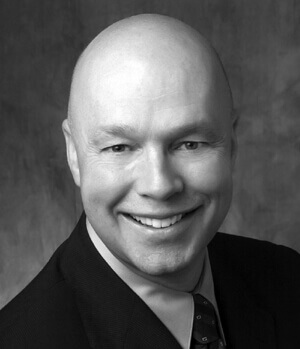 Hon. Raymond Wyant
Judge Raymond Wyant was appointed a Judge of the Provincial Court of Manitoba in 1998 and appointed for a seven-year term as Chief Judge in 2002. During his term, he led a domestic violence project that won a Gold Award for Innovation from IPAC and a United Nations Award for Public Service. He is also a Deputy Judge of Yukon Territory and currently serves as a Senior Judge in Manitoba. Judge Wyant is past Chair of the Canadian Council of Chief Judges and currently Chairs the national Steering Committee on Justice Efficiencies and Chairs the National Symposium on Criminal Justice Reform. He teaches Ethics and Advocacy at the University of Manitoba Law School and presently does consulting, including having worked for the United Nations on judicial reform in Ethiopia.
--
The Case of Michael Jewell
I am not sure of the exact date of the first time I met Michael Jewell but I will always remember the last meeting, but I am getting ahead of myself.
As a young criminal defence lawyer in Winnipeg, I had come to represent Michael on a number of relatively minor and petty charges in the late 1970s and the early 1980s. Michael was an auto mechanic by trade, sometimes employed and sometimes not. During the time I represented him, he was never charged with anything significantly serious but, for a while, he provided me with some regular work and the opportunity to hone my craft. During the course of defending Michael, I had come to know his wife, Michele. Michele Jewell was a lovely individual, a couple of years younger than Michael who worked as a nurse on the cardiac unit at Winnipeg's St. Boniface Hospital. She always came to court with Michael and always paid cash for his legal fees. I could never figure out what attracted her to him. He was a scofflaw of sorts with a criminal record, and she was a bright and vibrant young woman with a warm personality and a winning smile. I guess she was attracted to the 'bad boy' in Michael. At least, from my perspective, that was the only explanation I could figure out.
As a result of Michael's numerous court matters, I came to know Michele quite well and we were on friendly terms. We often chatted about things unrelated to court when she attended my office or came to court with Michael. I liked her. Michael, on the other hand, was just a good client.
Unbeknown to me though, there had been trouble in the marriage. They had separated a number of times but always got back together. For a couple of years prior to 1984, I lost of track of the two of them, as Michael didn't call me for assistance.
Then in February 1984, I received a call from Michael. He had been arrested in a small town outside of Winnipeg and detained on what I remember to be a charge of dangerous driving. He wanted me to appear in court the next day to apply for his release on bail. I agreed. Given his background, I didn't see that there would be much difficulty in securing his release.
Later the same day I received a call from Michele. I will never forget that phone call. In retrospect, it seems like we talked for a long time; maybe an hour. But who knows how long it was in reality. Memory is a funny thing and the gist of that call has been replayed in my memory in slow-motion countless times over the years.
Michele told me she knew Michael was in custody and begged me not to get him out on bail. She filled me in on what had been happening in their marriage, that they had been separated since early January and that she had filed a petition for divorce on the grounds of mental and physical cruelty. She also informed me that the divorce hearing was to take place in a few days. She told me she was fearful and scared of him. She didn't want him out of custody because she feared for her safety. I recall listening to her detail her concerns and the background of their relationship and his violent temperament. It came as a surprise to me because Michael had not shown, in any obvious legal fashion that I knew of, any propensity for violence, but the fact she told me he had a significant drinking problem did not come as a surprise.
I told Michele that Michael would, in my opinion, get out on bail regardless of who was representing him. There just weren't sufficient grounds for keeping him in. I told her that I would represent Michael on his present charge but, under no circumstances, would I ever represent him on anything involving her. I went further though in what, retrospectively, was a well-intentioned but mistaken attempt to assist her. I said to her I was confident Michael would never do anything to harm or hurt her because he cared for her. I told her I was certain she was not in any danger from him. My intent was to reassure her and to put her mind at ease because it was clear to me she was quite concerned and frightened and I thought I was helping her. By the end of the call, I believe I had done exactly that. She was calmer and less anxious and thanked me for listening to her and for helping her, calming her down and being a friend. I wished her well. That was, regrettably, the last time we spoke.