Excerpt from Tough Crimes
True Cases by Top Criminal Lawyers

From "Defending Paul Bernardo," by John Rosen. Narration by Bonnie Horton.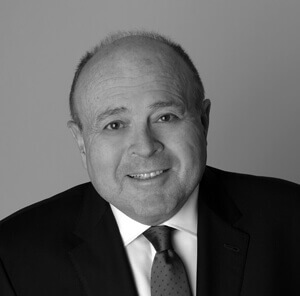 John Rosen
John M. Rosen has defended serious criminal cases at all levels of court in Ontario, the Supreme Court of Canada, and other jurisdictions. He received the Law Society Medal and is a Fellow of the American College of Trial Lawyers. He was Treasurer and Vice-President of the Ontario Criminal Lawyers' Association, and is affiliated with advocacy associations. He is actively involved in continuing legal education initiatives.
--
Paul Bernardo and Karla Homolka met in Toronto on October 17, 1987. He was an accounting student at the Toronto office of a national accounting firm. She worked in St. Catharines, Ontario a city in Niagara Region east of Niagara Falls, as an assistant in a pet store and part-time as an assistant in a veterinary clinic. She and a friend had come to Toronto for a pet food convention. By chance, they met Paul and his friend, Van Smirnis, at the restaurant in the Howard Johnson Motel located in the east-end Toronto suburb of Scarborough, where the women were staying. It was lust at first sight.
Unbeknownst to anyone at the time, Paul Bernardo was a serial sexual predator. Between May 4, 1987 and May 26, 1990, he physically and sexually assaulted and viciously raped fourteen young women in Scarborough, where he lived, and one in Mississauga. The victims were in their teens or early twenties. On each occasion, his victim was returning home at night, in many cases walking between a bus stop and home.
Bernardo's modus operandi included stalking his victim, then attacking from behind, dragging her into a driveway or bushes, punching and beating her before raping her anally and vaginally. Afterwards, he would take a trophy such as jewellery or an article from the victim's purse. In some cases, he took personal identification including addresses and other personal identifiers.
The rapes were accompanied by some or all of: death threats, demand for oral intercourse, tightening a ligature or electrical cord around his victim's neck, digital penetration, cutting or biting the victim, threatening further violence, gagging, cutting clothes and underwear with a knife, smashing the victim's head on the ground, forcing the victim to say she loved him, and forcing the victim to utter words of self-deprecation. In some cases, Bernardo threatened to return later to the victim's house to rape and kill her. In other cases, he made it clear that he had been stalking the victim for some time before the attack, and described her bedtime routine as seen by him through her bedroom window.
Police dubbed the perpetrator the Scarborough Rapist and were actively searching for him.
Paul Bernardo's name first emerged as a potential suspect in January 1988 after the fifth Scarborough rape. A young woman called police about Bernardo refusing to repay money to her. Her description of his bizarre behaviour caused the officer who took the report to target Bernardo for investigation in connection with the Scarborough rapes. The tip received no priority and was not investigated. The rapes continued.